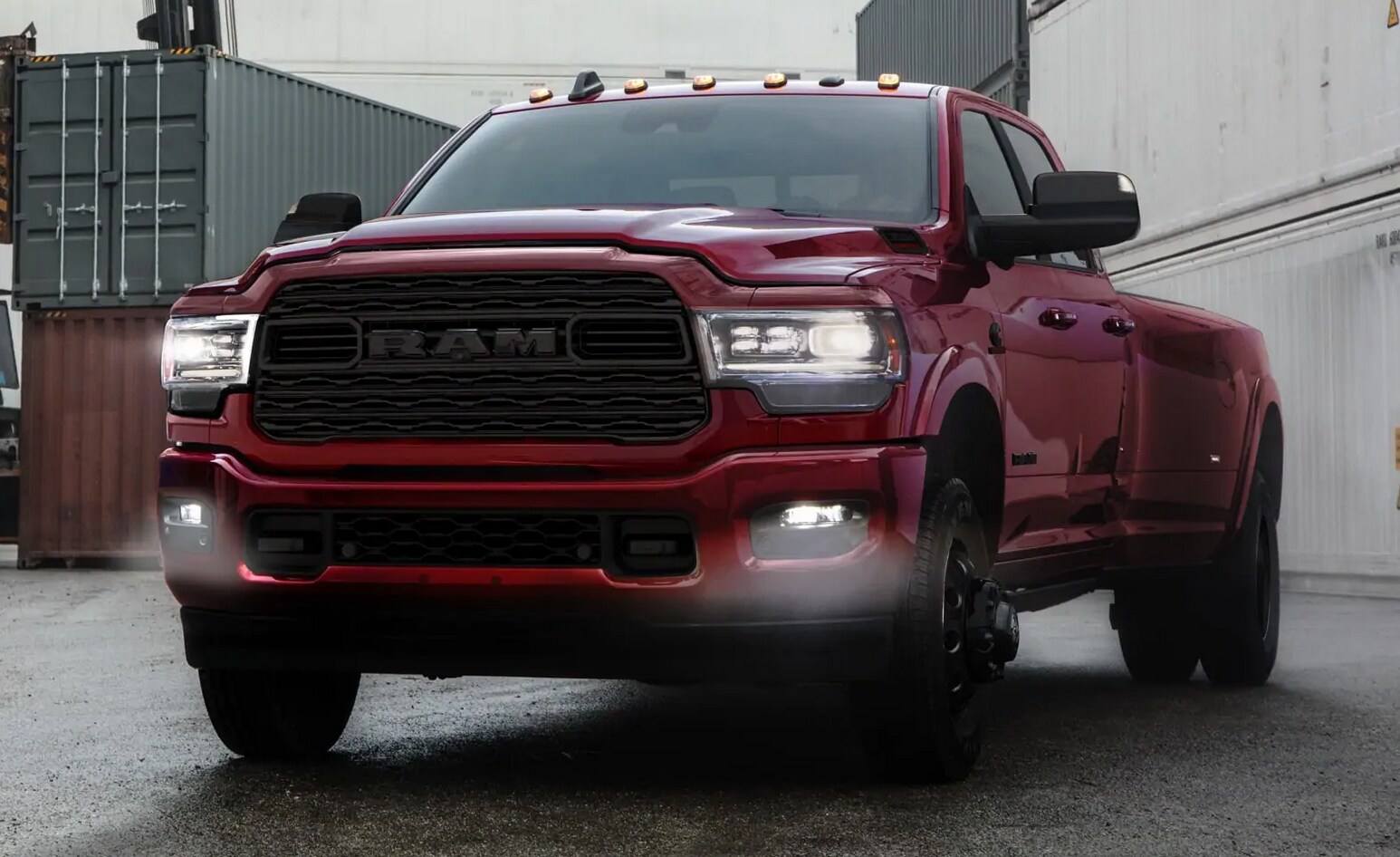 The Ram brand continues to dominate the pickup segment. The latest addition to Ram's extensive line of high-quality vehicles is the new 2021 Ram 3500 Heavy Duty. This vehicle delivers the highest torque rating you'll ever find in a diesel pickup truck. With a torque of up 1,750 lb.-ft., Ram is the first brand to achieve this torque milestone in the automotive world. 
The new 2021 Ram Heavy Duty also comes with the heaviest gooseneck towing capacity. It boasts of a towing capacity of 37,100 lbs. You won't even know your car is moving anything. When it comes to the heavy-duty segment, Ram drivers demand the best in terms of top-notch capabilities. This quality is what Ram is offering with the Heavy Duty exactly. 
Ram worked with Cummins to improve the 2021 Ram 3500 Heavy Duty's engine. The improvements include higher limits to boost the machine for a better fuel delivery system flow rate. The 6.7-liter High Output Turbo Diesel Cummins engine thus produces an additional 75 lb.-ft. of torque. Despite the high torque output, you can be sure of durability and efficiency. 
Asides from the engine, the Ram Heavy Duty's body also comes with several improvements. The rear part features fully boxed rails and provisions for a fifth-wheel. Ram fully integrated the optional fifth-wheel and gooseneck hitch into a fully functional box floor. 
Ram Engineering showcased its innovative skills with an in-house hitch design. The design offers the new 2021 Ram 3500 Heavy Duty its 37,000 lbs. towing capacity. The new Ram 3500 can now pride itself as the heaviest hauler in the automotive industry. The interior also comes with quality refinements with authentic materials. 
The new Ram Heavy Duty's interior comes with a great mix of colors, technology, and luxury. You have the option to personalize the features easily. The features include split-screen, HVAC controls, 12-inch touchscreen navigations. Every improvement on the Ram Heavy Duty vehicles makes them the best pickup trucks ever.
At Cassens and Sons Chrysler Dodge Jeep Ram, we are a Ram dealership in Glen Carbon, IL. We serve drivers near Belleville, IL, Florissant, MO, and Edwardsville, IL. We are a home of high-quality vehicles, and we provide maximum customer satisfaction. Visit our dealership today to check out the variety of vehicles in our inventory. The 2021 Ram 3500 Heavy Duty is coming soon to our inventory, and we'll have the new Heavy Duty Truck for sale. You can be sure of the best deals. The best way to feel a vehicle is being behind the wheels. Schedule a test drive with us, and we are ready to assist you.