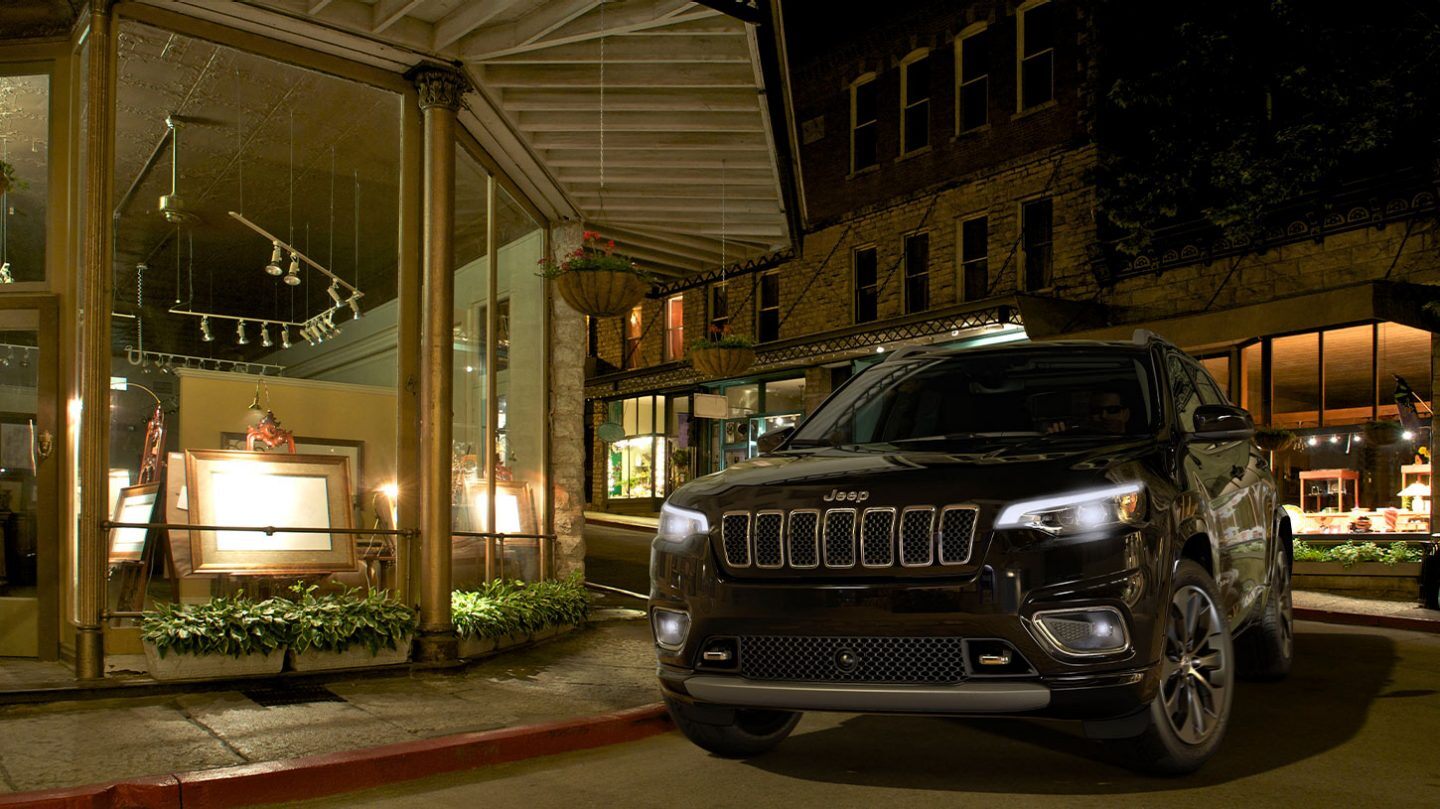 When you want vehicles that will offer you an enjoyable driving experience, you can always count on Jeep. This top brand offers its drivers vehicles that beat their competitors with several parameters. The 2020 Jeep SUV lineup is no different. These vehicles lead their class when it comes to performance, styling, and technology. 
Among the vehicles in the outstanding lineup are the 2020 Jeep Cherokee and 2020 Jeep Grand Cherokee. These vehicles combine premium style with exceptional performance. They offer topnotch on-road and off-road capabilities while providing maximum comfort to drivers. Let's check them out.
2020 Jeep Cherokee
The 2020 Jeep Cherokee comes with details that are filled with absolute charisma and quality. If you want a vehicle that will offer you comfort, room, and style. The Cherokee will serve you well for your various kinds of adventure. You can drive this fantastic vehicle to your daily work or on a weekend adventure in the woods.
Regardless of what you decide to use the 2020 Jeep Cherokee for, the vehicle assures you outstanding execution and performance. This vehicle comes with wheel and tire options that offer its premium style and flexibility. This flexibility allows you to cruise through jungles and roads that are less traveled. 
Not only that, but you will also enjoy the hands-free access to load and unload your vehicle without stress. The 2020 Jeep Cherokee is exceptionally capable in a wide range of weather and road conditions. Its traction, ground clearance, maneuverability, and articulation all combine to make this vehicle a must-have.
2020 Jeep Grand Cherokee
For your gentle daily activities and off-road adventures, the 2020 Jeep Grand Cherokee is always ready to serve you. This outstanding vehicle comes in 9 different trims that offer a high level of efficiency and capability. These trims include Laredo, Upland, Altitude, Limited, Limited X, Trailhawk, Overland, High Altitude, and Summit. It doesn't matter which trim you opt for; you are sure to be satisfied.
The 2020 Jeep Grand Cherokee comes with a V-6 base engine that can pull very firmly and can transmit a small amount of vibration into the vehicle's cabin. You can customize the vehicle to your taste so that it could meet your unique desires. It also has an incredible towing capability that makes it even more useful. 
What's more, the cabin of the 2020 Jeep Grand Cherokee is a stylish one. Depending on the trim you choose, the cabin can give you a sense of ruggedness and luxury. This vehicle also comes with adaptive cruise control, an automated emergency braking, and active parking assist. With these and many other features, you will indeed have a much more refined and thoroughly enjoyable ride.
Cassens and Sons Chrysler Dodge Jeep Ram is the best Jeep SUV dealer to get these and several other Jeep vehicles. Cassens and Sons CDJR achieved Customer First Award in 2020, the highest level of customer experience recognition from FCA and is certified by J.D. Power.
This shows that we cherish our customers and put them first in every deal. Visit our Jeep dealership near Florissant, MO, and check out our new Jeep lease deals. These deals include the 2020 Jeep Cherokee and Grand Cherokee lease specials. We look forward to having you.